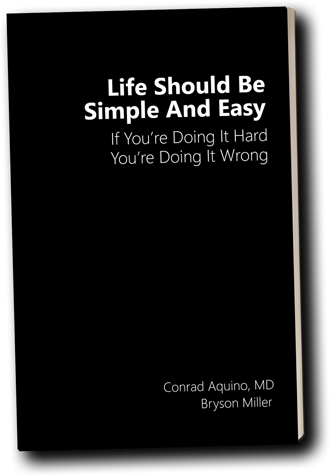 Learn more about the authors HERE
a better, simpler way to see the true meaning of the big concepts of human life to achieve a happier and simpler way to live.
…slim but powerful… one of those rare books to read, reread, and then pass on. It's a gift that will surely change the lives of many.
★★★★★
Well organized and clearly presented, this book restates concepts in such a way that readers may grasp information that previously eluded them in other books.
Engage with our community of readers who are on the same journey to find the life that is simple and easy.
Keep up to date with the latest from our authors to help you move forward in your life that is simple and easy.